Advanced Certified ScrumMaster™
Monday 11 February 2019 9:00 AM Tuesday 12 February 2019 6:00 PM
Save
Saved
Last update 13/02/2019
1654
Course Overview
The Advanced Certified ScrumMaster™ (ACSM) program is designed to build on your foundational knowledge with enhanced skills for the implementation of Scrum and Agile techniques within your company and teams.
Course Content
Topics covered are:
Lean, Agile and Scrum
Agile Coaching
Service to the Organisation
ScrumMastery
Service to the Product Owner
Service to the Development Team
Agile Facilitation
Learning Objectives
By the end of this course you will be able to:
Facilitate dialogue between the Product Owner, team members, customers, stakeholders, and executives.
Respond confidently when encountering resistance to change, lack of engagement, low motivation, and unavailability of key people.
Help your company adopt Scrum and support executives committed to Agile values.
Remove impediments that prevent long-term, deep adoption of Scrum and Agile practices by all parts of the business.
Explain the value of Scrum and Agile processes to skeptics.
Increase developer engagement to encourage greater accountability, commitment, and buy-in.
Extend the impact of Scrum throughout the organisation.
Scale Scrum and Agile beyond a single team.
Leverage your learning to gain recognition and status as the local Agile expert in your company.
Audience
This course is aimed at any existing Certified ScrumMaster® who wishes to further and enhance their skills. It will help anyone who is on the lifelong journey of incorporating Scrum values and Agile principles into their world of work.
Pre-requisites
You MUST have an active CSM® certification with Scrum Alliance®.
Please provide evidence of you active certification to attend this course.

Course Preparation
Any pre-course preparation will be provided after registration.
Certifying Bodies & Exams
To earn an Advanced CSM (A-CSM), you first must have an active CSM® certification with Scrum Alliance®. With your CSM, you must successfully achieve and be validated by our Scrum Alliance Path to CSP Educator, all the A-CSM™ learning objectives defined. You must successfully complete all Educator-designed components of an approved educational offering, in addition to demonstrating at least one-year work experience specific to the role of ScrumMaster.
What You Receive
Two days of high quality instruction from our Scrum Alliance Certified Path to CSP Educators. Also included are:
Course materials
Two years membership to the Scrum Alliance
Refreshments before and during the course are provided (for courses on our public schedule only)
Radtac Community membership including face-to-face and virtual networking and knowledge sharing opportunities, access to industry experts, special offers and invitations to special events
Meet the Trainer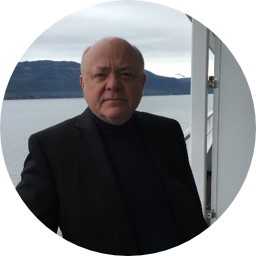 FAQs
What do I wear?
Wear what makes you feel comfortable while trying not to make others uncomfortable. We will be in jeans and golf shirts.
Will food be provided?
Yes, coffee breaks and lunch will be provided.
Are there ID or minimum age requirements to enter the event?
The course is open to anyone age 18 and up.
Do I need to bring a computer to the event?
No. Personal computers are not necessary. All course material will be provided.
How can I contact the organizer with any questions?
What's the refund policy?
No refunds. If this is a concern, please contact us.
Can the course be postponed/cancelled?

We reserve the right to postpone or cancel this course if there are insufficient registrations. If this is the case, you will be notified between 3 and 5 working days before the course start date. In this case, you will be offered an alternative date or a full refund. We will not be responsible for any other costs incurred.
Are there discounts for groups?
Yes, if you have a group contact us for a discount.
All trademarks mentioned are the property of their respective owners.
culture
food
trade shows
business
courses
education
golf
technology
Nearby hotels and apartments
Hotel Tryp Lisboa Aeroporto
Aeroporto Internacional de Lisboa - Rua C Nº2 , Lisbon, 1749, Portugal
Hotel Tryp Lisboa Aeroporto
Aeroporto Internacional de Lisboa - Rua C Nº2 , Lisbon, 1749, Portugal
Event from
eventbrite.com