Museum & Culture Sundays
Image from meetup.com
Hi everyone!
For those who are new in town, welcome!
As you might already know, we're continuously trying to find creative but safe ways to help our community gather, meet new people and enjoy some good times in Lisbon.
Let's soak in some local culture and make new friends at the same time, shall we?
The historic city of Lisbon is essentially one big museum, but did you know the museums located here are some of the coolest and most unique around?
For example, there's a museum completely dedicated to tiles, another museum about horse-drawn carriages, and another museum all about…marionettes?
You don't need to be an art connoisseur or know anything about art to join us, just come with an open mind!
*The details*
This time we'll be checking out the Museu Calouste Gulbenkian. The Gulbenkian houses one of the world's finest private art collections, thanks to its Armenian benefactor (and rich-ass oil tycoon) Calouste Gulbenkian.
After we finish perusing the collection (around 4:45pm) we ll meet up at a terrace for some snacks, drinks, and informal discussion, 3 minutes walk from the Gulbenkian! *Look for the red chairs, pictured.
Family Burger & Steakhouse
Av. Conde de Valbom 61 A,[masked] Lisboa
https://g.co/kgs/yfdrAv
The best part is that after 2pm on Sunday entry is completely FREE!
More info about the Gulbenkian, courtesy of https://lisbonlisboaportugal.com :
The extensive collection spans a diverse selection of eras and genres; from Greek, Oriental-Islamic and Egyptian artifacts through to classical European Renaissance art and French silver work.
The collection was amassed by Calouste Gulbenkian, an Armenian oil tycoon, who emigrated to Lisbon during WWII. His immense oil wealth allowed him to acquire only the finest artefacts and art, and there is a distinct emphasis on quality over size, within the museum. The Museu Calouste is surrounded by peaceful gardens, and there is the Coleção Moderna, a museum celebrating Portuguese contemporary artists.
More about the current collections: https://gulbenkian.pt/museu/en/collection/discover-the-collection/
Feel free to come later and meet up with us wherever we are too. See you there!
*Meeting Point*
Due to the size of the group, we ll be meeting outside, in front of the water fountain to the right of the main entrance. There is a photo on this event page in case you re not sure what it looks like. You can check in with Therese when you arrive.
*Covid requirements*
As with all spots in Lisbon, you ll be required to wear a mask while indoors.
*About us*
We're a team of Digital Nomads and have been organizing Weekly Digital Nomad Meetups for years now. The Nomad community is buzzing in Lisbon! Check out the photos of previous Meetups on our socials. We re all volunteers, these events are not for profit and we try to find the most awesome ways to connect you on a personal and a professional level.
Whether you re a nomad passing through Lisbon, a digital nomad on a longer stint in Lisbon, or an aspiring digital nomad, you re all welcome to join our events!
Looking forward to meeting you,
Lisbon Digital Nomads Meetup team.
PS - Like us on Facebook or follow us on Instagram here to see photos and get updates: https://www.facebook.com/lisbondigitalnomads
https://www.instagram.com/lisbondigitalnomads
PPS - Join our Slack community https://join.slack.com/t/lisbondigital-ggm5964/shared_invite/zt-sqjxurgz-FUwJXiE6WklIyd9NWap0Sg
296 Views - 27/09/2021 Last update

Museu Calouste Gulbenkian
Av. de Berna 45A, Lisboa, PT
---
Are you an event organizer?
Create events for free. They will be immediately recommended to interested users.
Create event
Nearby hotels and apartments
Av. de Berna 45A, Lisboa, PT
---
Museu Calouste Gulbenkian
Av. de Berna 45A, Lisboa, PT
Event from
meetup.com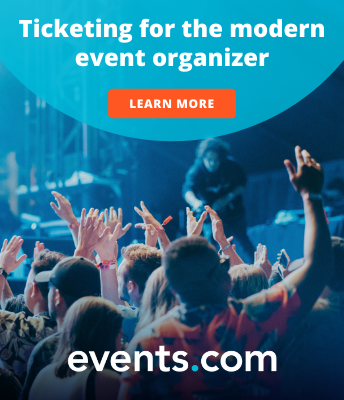 ---
---
Are you an event organizer?
Create events for free. They will be immediately recommended to interested users.
Create event
Lisbon

›